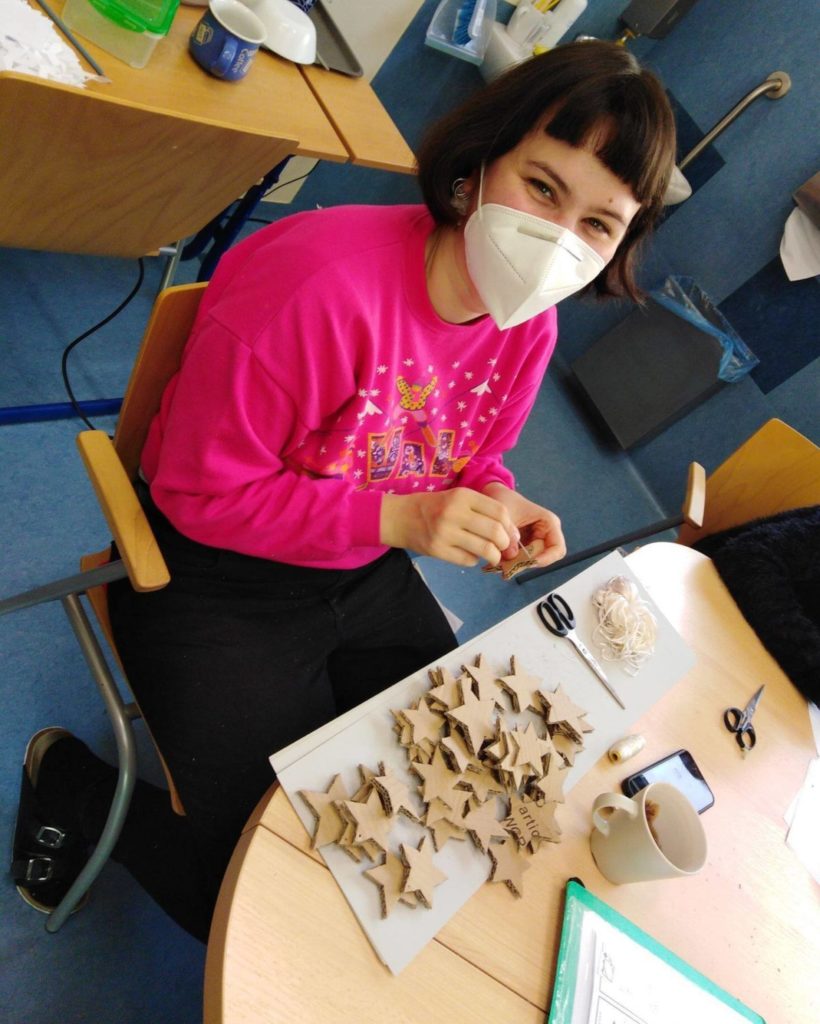 Amélie played the game of testimony, she gives us her vision on the beginning of her mission and her first steps in this new country.
"My name is Amélie, I am 28 years old and after working for three years in an advertising agency, I was unemployed for a year. I then decided to apply for a European Solidarity Corps. So I spent a year in Czech Republic, which was my second choice of destination. Czech is a difficult language that I didn't know at all, that few people learn, and Czechs speak very little English. In spite of all this I said to myself:
Since I'm going to experience a year abroad, I might as well take the opportunity to discover a country that was completely new to me.
I work in a centre for adults with mental and/or motor disabilities in Ostrava. Which is the third largest city in the country.
I originally wanted to do my service in a cultural or artistic location. In the end, my mission allows me to combine social and artistic activities as I help my colleagues and patients in the different creative workshops that are held every day. The workshops range from sewing to wood, ceramics and basketry. This allows me to discover different techniques and crafts.
For the Christmas period, I made decorations with the patients to brighten up the corridors of the centre. I also helped my colleagues to finalise the different creations they made, to sell them at the Christmas market in Ostrava. This voluntary service is a challenge for me for different reasons: discovering a new culture, experiencing the language barrier, working in the social field, living in a shared flat and leaving during a complicated year because of Covid 19. In the end, through all these experiences and situations, I learn more about myself and others. »
For more testimonials, click here