SUPPORT
One of VISA-AD's core principles is preparing volunteers for and supporting them during their year. A personal contact in VISA is assigned to each volunteer from their acceptance and assignment of a personal mission, through to the end of their service. This contact will hold regular check-ins throughout the duration of the mission, and will always be available as a listening ear for any questions.
VISA-AD TRAINING SESSIONS
Training is the cornerstone of our support for young people. VISA-AD organises and runs three support sessions for young people during their missions. These sessions are a vital part of the success of a volunteering programme. Here are some of the goals of these sessions:
preparing and encouraging volunteers
experiencing together by living communally
cross-cultural exploration and experience
supporting young people in their volunteering
encouraging them to reflect on the meaning of their mission
conferring the importance of citizenship and civil responsibility
supporting their personal and professional projects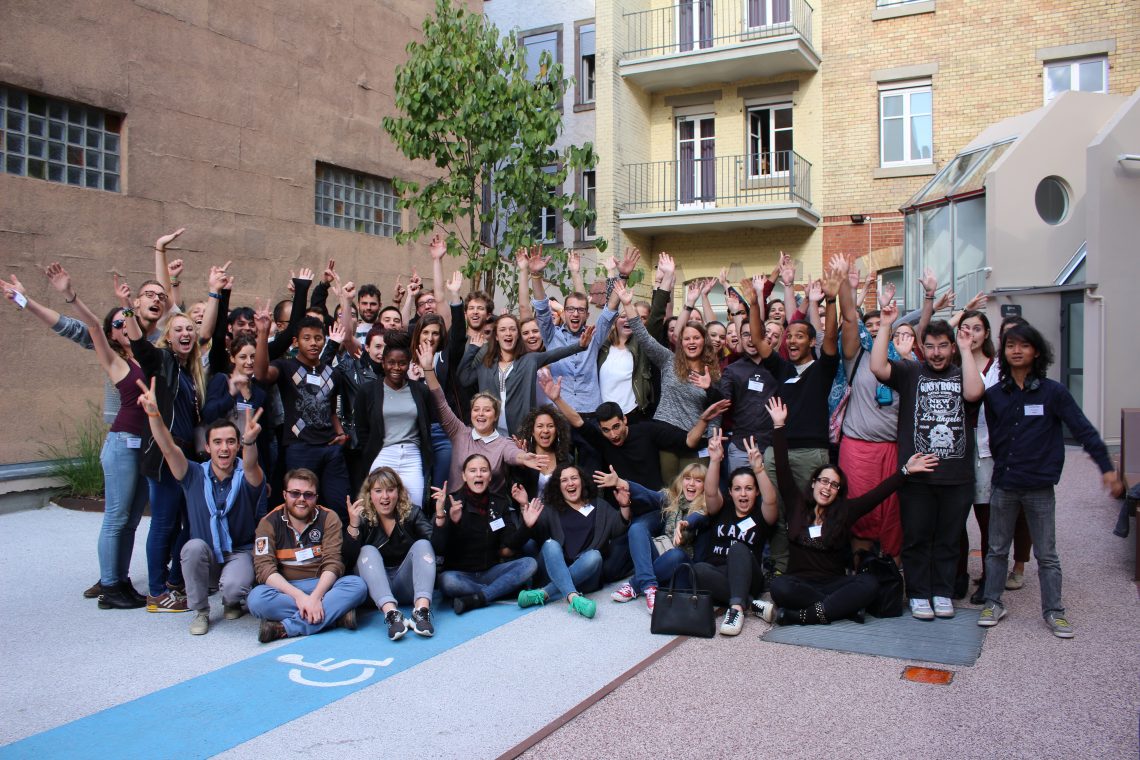 At the start of your service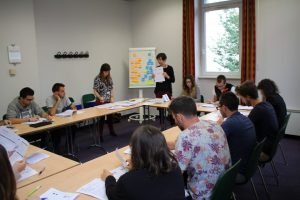 Our aim is to promote the integration of young people into a new culture and social structure.
We seek to provide the essential tools for mobilising and managing groups.
We also use this opportunity to teach about civil responsibility from the angle of a theme chosen annually.
Lastly, we provide all the useful information on banking, health insurance, contracts, agreements and administrative procedures.
Mid-service
This session is at the heart of our programme because it's at the point when the volunteers are no longer asking "why am I here?" but rather "here are my questions". After the honeymoon period at the start of the mission, there follows a downswing and it is important to re-enthuse the volunteers.
Centred on conversation, this session is about speaking, putting their experience into words and then putting it into practice. To achieve this we bring in professional support from psychologists, trainers, actors and directors.
At the end of your service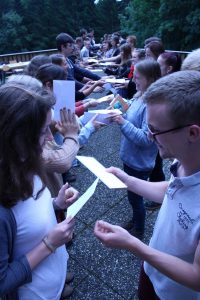 Saying goodbye. It may seem trivial but a year of volunteering falls outside the usual social benchmarks of profitability, performance, success and productivity. This year of service has been focused on commitment and values that are not about earning money but instead about giving.
Leaving this way of life is a loss and returning to a "normal" life requires some preparation. We work on consolidating the things they have achieved on their mission in the service of the public good.