Emeric tells us about his experience a few months after he started his Service Civique. You will discover through this interview the inspiring story of a delighted volunteer.
"My name is Emeric and I'm 22 years old. I started my volunteering four months ago, in a village called Cleobury Mortimer, an hour away from Birmingham. I accompany young people on outdoor sports activities : mainly rock climbing, rappelling ? and zip lining. It's a new thing for me, I had never climbed before. Originally, I mainly practiced martial arts and American football."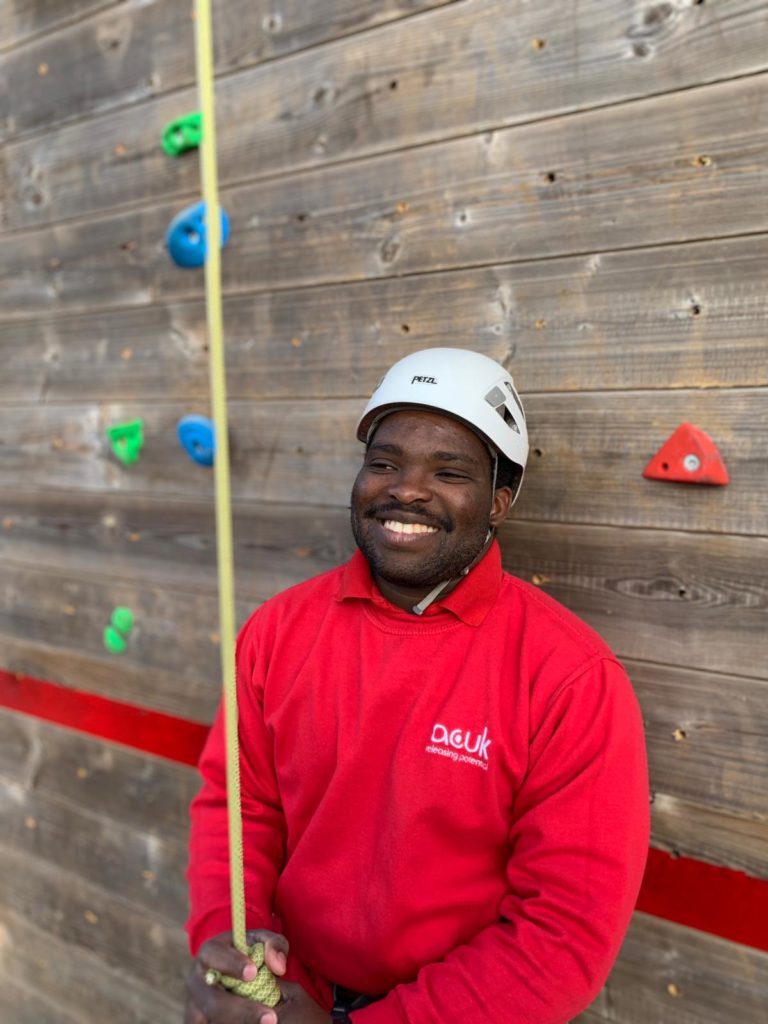 What were you doing before starting your Service Civique ?
Before my Service Civique, I was studying Information and Communications in Nancy, I was in the third year of my Bachelor degree. But the online learning courses did not work for me.
I was also a member of a student association. We managed a lot of things: advocacy for student rights, social grocery stores, solidarity actions etc.
Did you speak English when you arrived?
Yes, I learned most of my English during my studies. I would like to become a sports journalist, I'm into American football and NBA, I watch all the games in English, read and write articles about that in English, all of that helped me quite a bit.
But I have to say, all scenarios are possible. For example a French volunteer from the center had great difficulty with English when she arrived, but we were there to help her, and after two months she has already made good progress.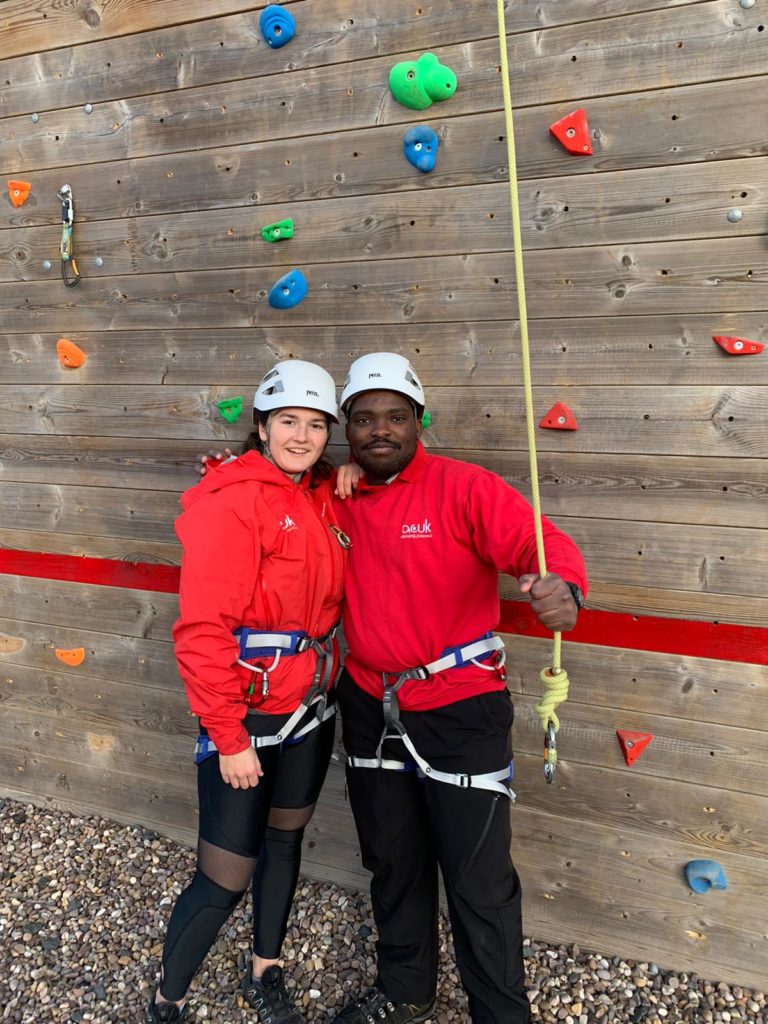 Why did you decide to be a volunteer in another country ?
I wanted to experience a deep change and a total break from what I was doing before.
Did you have any fears before leaving France ?
I've never been away from my family for more than two months. My only fears were related to that. But after two months everything is going well, I communicate a lot with my family.
And to be honest, I'm never alone. We are a total of 24 young people : French, English and German volunteers. We all live next to where we're volunteering, and 6 instructors also live with us.
Your advice for a future volunteer?
Don't feel like you have to choose your volunteering based on what you're doing or studying right now. Free yourself to choose something you really like.
"Take advantage of this opportunity to do something that you really enjoy"
You'll feel much better if you get out of your comfort zone and do something you've never done before.
Also, try to balance things between building new relationships while keeping the ones you have in your home country. You must not cut yourself off from the world by not giving any more news, it's important for your mental health.