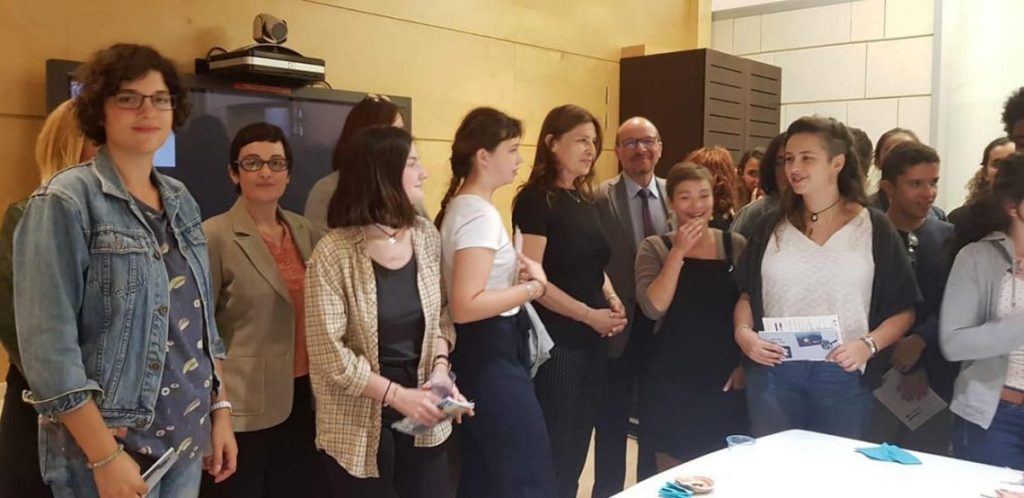 Since the beginning of this year, we have had more than 50 young people taking part in international missions
At the end of August, the French volunteers who travelled abroad were assembled in Paris for a pre-departure preparatory training session. At first, the goal was to meet and discuss, to encourage reflection on what pushed them to leave and to teach them more about their projects. After this, the main aim was to prepare them to leave by confronting them with questions about cultural awareness, stereotypes and safety.
On the final day, we ran an activity on Europe, organised in partnership with "The Young Europeans". This was a simulation of a European Parliament made up of the volunteers. A fun way to get young people thinking about the Europe of tomorrow. Afterwards, they were met by the Israeli Ambassador to France, Her Excellency Aliza Bin-Noun and the President of the Civic Service Agency, High Commissioner for Engagement, Yannick Blanc. An honour for our volunteers and a demonstration of commitment and recognition.